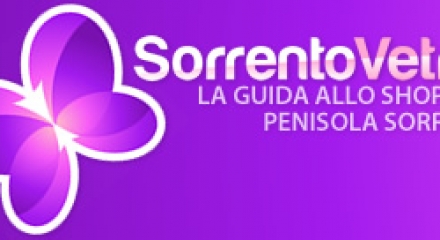 Sorrento Vetrine is as the guide to the shopping of the Sorrento peninsula.
Currently principal information are present tied to the best activities in the zone.

Soon you will find what it needs you to choose your purchases in the convenience of your house.

If you want to help us in this fantastic project, you can send us your opinion to respect or to signal us your preferred shop.
Recommend to a friend
Please complete the form to indicate the product you think could be of interest to a friend. Complete the compulsory fields and submit your recommendation.
Fields marked (*) are compulsory